Freshmen
Welcome Cleveland Freshmen!
Welcome Cleveland STEM High School Freshman. Please explore this page as well as the Incoming Students page for more information about events and opportunities for students and families.
Upcoming Events/Information

9th Grade Orientation Sept 5, 2023
Incoming 9th Grade Orientation: Tuesday, September 5 from 9:00 a.m. – 12:00 p.m.
Students are invited to meet their classmates, tour the school, and learn more about what the first days of high school will look like. 9th grade families are invited to meet with Principal Jeff Lam and members of the school counseling community and the many services that we have to offer.
---
Incoming Freshmen
Booster Spirit Gear!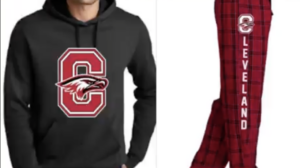 Time to RED OUT and show your Eagle pride! Spirit Wear orders were accepted through Friday, June 30. Email the Cleveland Boosters at chsbooster2022@gmail.com for the next ordering window.
Spirit Gear: Short-Sleeve T-Shirts, Long-Sleeve T-Shirts, Flannel Pajama Pant, Hoodie, Snap-Back Baseball Cap and Snap-Back Trucker Cap, Standard Beanie, and a Pom-Pom Beanie too!
Spirit Gear will be Distributed
September 5: To Incoming students at the Freshmen Orientation
First 2 Weeks of School: To the Upper Classes
All proceeds go towards funding for Cleveland Athletics and spirit initiatives! Thank you for your support!
Note: Items are made-to-order, sales are final. We cannot accept returns or exchanges. Contact: Cleveland Booster at chsbooster2022@gmail.com with any questions at all.