Eagle News Network (ENN)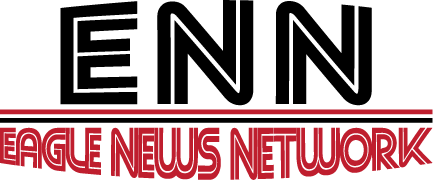 Cleveland Eagle News Network
Eagle News Network (ENN) is the parent company of the school's newspaper (The Journal), yearbook (Aquila) and TV news broadcast, "Vantage Point." It also runs social media accounts on Facebook, Twitter and Instagram.
Under the leadership of the former media teacher Teresa Scribner, ENN won numerous awards for photography, writing, social media management and design. In 2016, Scribner was named Washington state's Journalism Adviser of the Year and has won numerous awards at the state and national levels. Her students are well respected in the journalism community and several have gone on to win national awards in photography, design and writing.
Students who take Journalism Writing can earn Occ Ed credit; students who enroll in Graphic Arts can earn both Occ Ed and Fine Arts credits.
Parents who wish to receive the newspaper at home can purchase a subscription for $15. Yearbooks can be purchased at tier pricing ($65 during first semester; $75 during second semester) throughout the school year in the ENN headquarters, Room 1162.