Course Registration Handbook
Cleveland STEM HS Course Registration Handbook Overview
Our Mission
"Cleveland High School's mission is to provide real world preparation for real world success in personalized, relevant and rigorous small learning communities."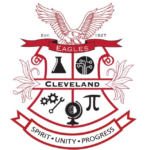 We Have Two STEM Pathways
School of Biomedical Life Sciences (SOLS) allows students to explore topics in the Life Sciences, such as Physiology, Biomedical Science, Applied Molecular Biology, and UW Biology 100.
School of Engineering & Design (SOED) allows students to explore topics in engineering and computer science, such as Intro to Engineering Design 1, Intro to Engineering and Design 2, Principles of Engineering, Robotics, Immersive Media, Advanced Placement Computer Science Principles, Advanced Placement Computer Science, and Projects in Computer Science
Out Cleveland STEM High School handbook includes important scheduling guidelines, graduation requirements, and course descriptions. For questions and more information about our handbook, please contact CHS Counselor, Napsiyah S Sallee at nssallee@seattleschools.org
---
Seattle Public Schools Registration Guide
District Course Registration Guides
Visit the SPS Introduction to High School Registration page to view Registration Guides that are available in multiple languages. The SPS Course Registration Guides are designed to assist students and families in making informed, educational decisions in preparation for your future and to complement the information you receive.
The district guide provides
Graduation Requirements
Graduation Pathways
High School & Beyond Planning
Career Connected Learning
and much more!
---
Additional Resources